Gasolina Autobahn Boots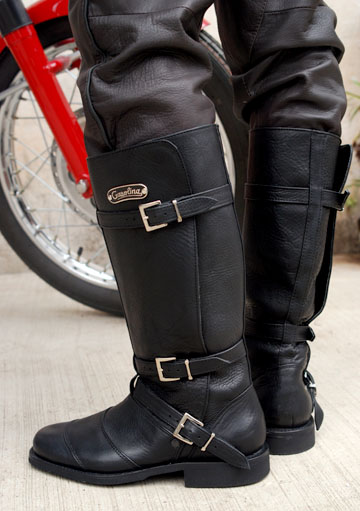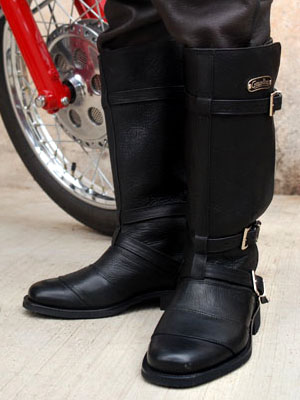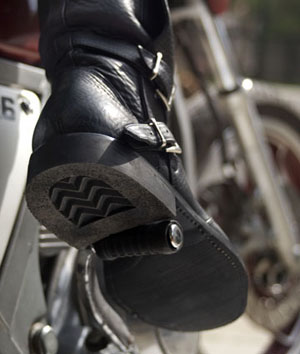 Durable, Adjustable, high vintage style.
Three strap design, for comfort and adjustability.
Thick exterior leather and soft leather lining.
Highly adjustable, for wearing over leathers, or under.
Genuine rubber sole for excellent grip.
Completely lined in glove-soft leather.
The Autobahn is in thick, black, "Floater" leather, 1.8 – 2mm with a rough natural texture, with black stitching. Vat dyed so the color permeates the leather, resisting scuffs and wear.
Goodyear welt construction, completely sewn. They can be re-soled if ever needed. Read more about the Goodyear welt.
Made in small batches, with great attention to detail, no assembly line, in Guanajuato, Mexico.
They are available in US men's sizes 5-14, in narrow (B), medium (D), and (E) wide widths. We can make sizes 6 – 13 in EE widths.
The tube of the Autobahn boot is adjustable, but if you have a very broad calf, let us know, and we'll check your measurement against your size to make sure they won't be too tight.
All our boots take 2 to 3 weeks to make.
If you need them in a hurry please contact us before ordering, we may have your size in stock.
 $269 + shipping