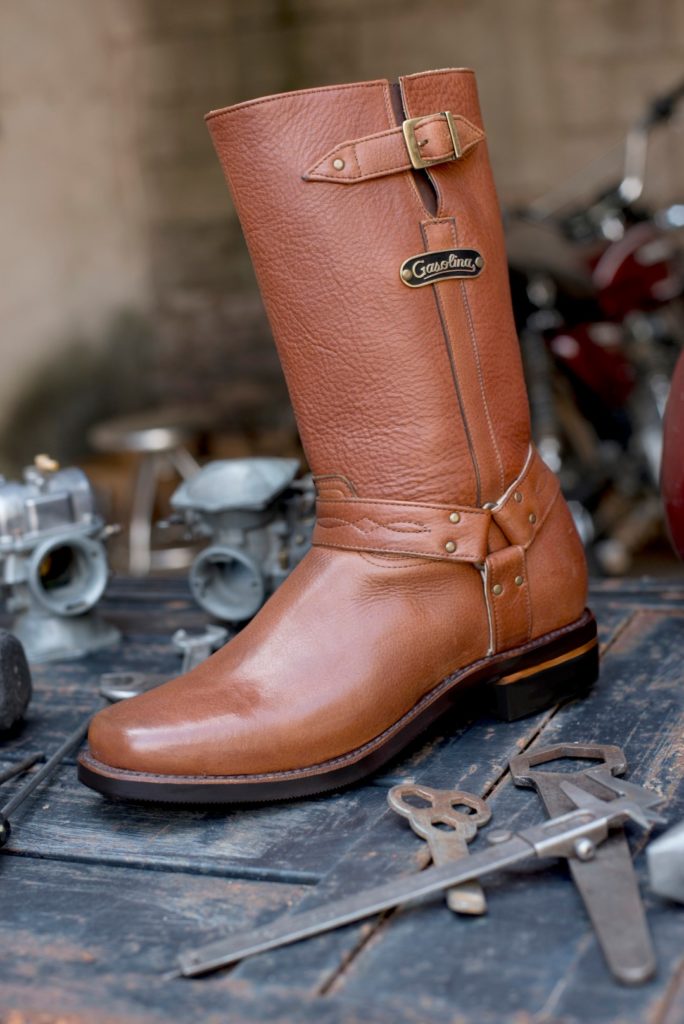 Harness boots in brown leather.
Pull on boots with square toes were prevalent in the 19th century and were often worn by soldiers during the American Civil War. Leather straps and rings were added in the 1960's by motorcyclists and they quickly became a classic.
Tough exterior leather, thick and soft for protection and long wear.
Completely lined with soft leather – cooler in summer, warmer in winter, and oh, so comfortable.
Adjustable buckle for wearing over or over jeans.
Real, stacked leather heel – no flimsy plastic core to break and wear out!
Solid leather sole, with rubber outer for slip control.
Strong enough for any kick starter.
Goodyear welt construction, completely sewn. They can be re-soled if ever needed.
Made in small batches, with great attention to detail, in Guanajuato, Mexico.
All our boots normally take about 3 weeks to make to order, but we may already have your size in stock! Send us an email at info@gasolinaboots.com with your size and we'll bee happy to check our inventory!
If you have a very broad calf, let us know, and we'll check your measurement against your size to make sure they won't be too tight.
Click here to download our sizing instructions.
$269 + shipping