Gasolina Shortcut Boots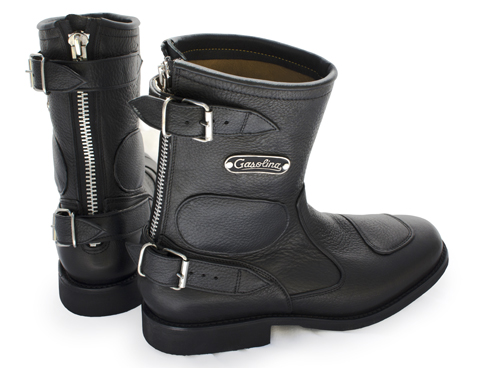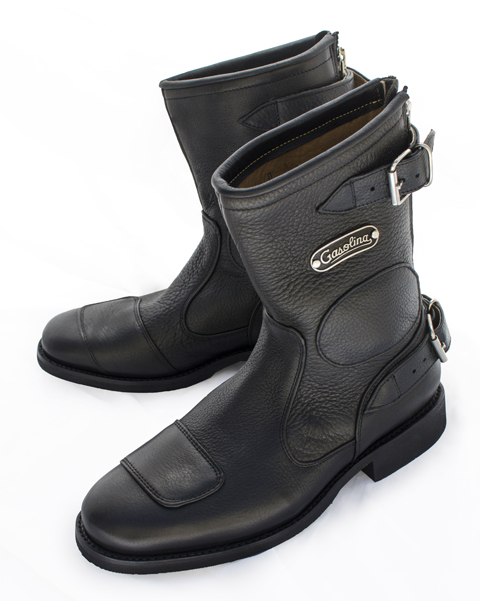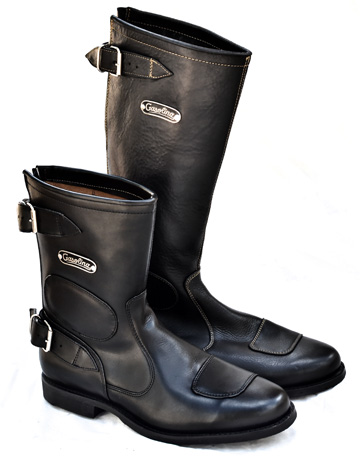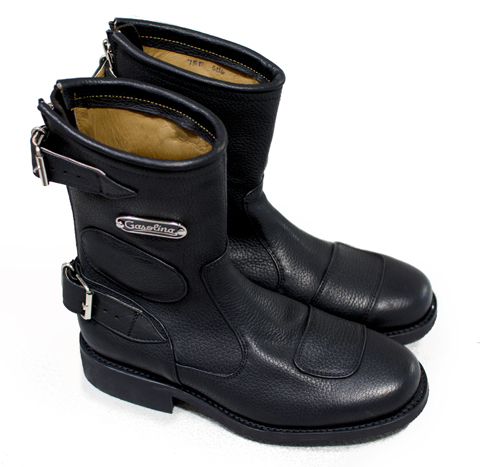 All the best features of our Classic boot, but low-cut for a cooler ride.
Great for wearing under summer jeans!
For hot summer riding, nothing beats natural leather for comfort!
Our Shortcut boots are built with the same Classic style, but shorter. On or off the bike, they are comfortable to wear any time, or any place.
10″ tall (25.4cm) including the heel, 9″ (22.8cm).from the base of the insole. In comparison, the Classic is normally 15″ tall (38.1cm).

Constructed of high quality top grain 1.8 – 2mm outer leather. Soft and breathable! (the texture can vary a bit, each pair is unique!)

Vat dyed so the color permeates the leather, resisting scuffs and wear.

Our boots have an inside flap that runs the entire length of the zipper. Blocks the wind and protects your socks, pants, and skin.

Made in small batches, with great attention to detail, no assembly line – they are assembled by hand in our small mountain town.

Black stitching

Solid, natural rubber soles for excellent grip and durability when riding. Springy and limber, not spongy like synthetic foam. Comfortable for walking – if you break down you'll be glad you wore Gasolinas!
They are available in US men's sizes 5-14, in narrow (B), medium (D), and (E) wide widths. We can make sizes 6 – 13 in EE widths.

Since sizes vary with different manufacturers we ask our customers to email us three simple measurements, in addition to the size you wear most often.

Click here to download our sizing instructions.
we just need the A, B, and C measurements, no need to scan the form.

We use only the highest quality natural leather, rich and pliable, because of this, the texture can vary with every pair of boots.

All our boots take 2-3 weeks to make.
If you need them in a hurry please contact us before ordering – we may have your size in stock.
$229 + shipping