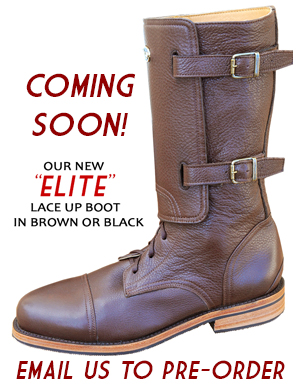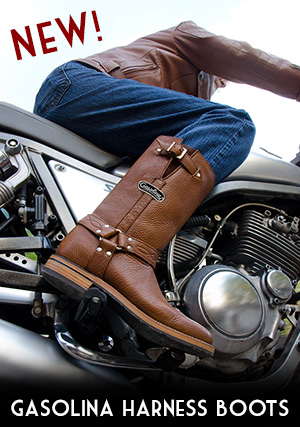 A message from our founder: Todd Fell
I began riding motorcycles when I was 14. I bought my first one in 1952, a Harley 125, from Bruce Walter's Harley shop in Peoria, IL.
Well, I'm still riding, just about every day, here in Guanajuato Mexico. I came down in 1996, thinking that I would retire... well I've never gotten around to it. Too busy! A couple of years ago I found a local boot-maker who does amazing work, and had him make me a pair of Café Racer style boots.

They sure have been a hit! I guess I won't be retiring any time soon… having too much fun!
Thanks for coming in and checking out our boots!
-Todd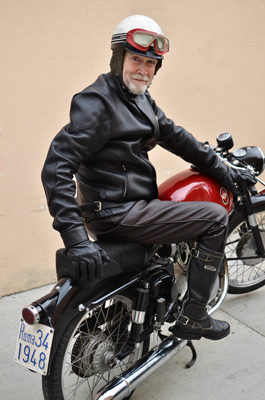 Gasolina - High Octane Boots and Jackets
News - unfortunately the US Postal Service has raised their prices - however if you live in Europe or Canada they still may be the cheaper than UPS since USPS tends to charge fewer import duties.
We have just finished standardizing all our jacket sizes - they are now all made in single shop that does excellent work and delivers consistently in only 2-3 weeks, the same as our boots. We have many sizes and colors in stock - write us we'll be happy to check our inventory for you.
If you would like information about delivery times, sizing, or special orders, please send us an email at info@gasolinaboots.com This e-mail address is being protected from spambots. You need JavaScript enabled to view it and we'll reply personally.

We can also send PayPal invoices for orders with special sizes, colors, or shipping requests.