Gasolina Midnight-Edition Classic Boots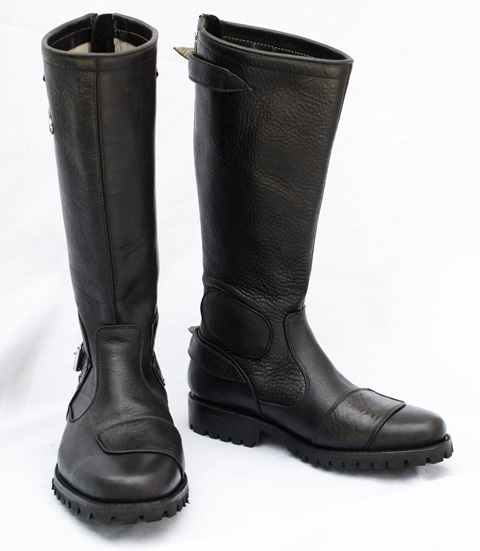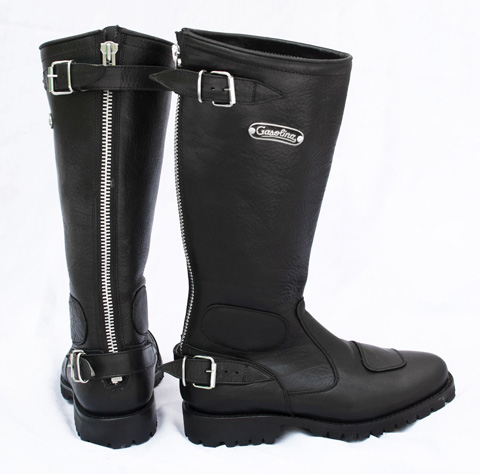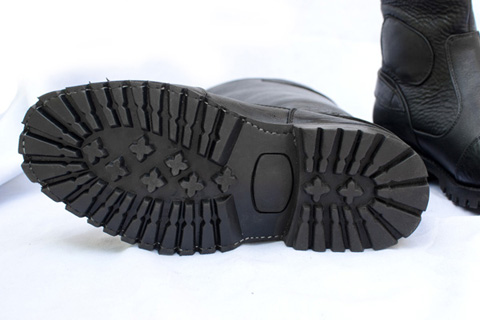 A sleek update to our Classic boot, with a more aggressive sole.
Since we started offering our Classic boot, we've had two common requests:
"Can you make me a pair in black thread?"
"Can I get a thicker, lugged sole?
We've decided to combine these two options, and make a sleek, "rough-and-tumble" version of our Classic boot. The sole is the same natural-rubber that we've always used, but with lugged pattern that will give you more stability and grip on rough surfaces, and channel water for traction on wet roads.
Black stitching for a sleek look.
Lugged, natural-rubber sole, for excelent grip and traction even on rough or wet surfaces.
Constructed of high quality top grain 1.8 – 2mm outer leather.
Completely lined in glove-soft leather.
Vat dyed so the color permeates the leather, resisting scuffs and wear.
Our boots have a soft leather flap that runs the entire length of the zipper, blocking wind and protecting your socks, pants, and skin.
Measures 15″ – 38cm from the ground up.
Goodyear welt construction, completely sewn. They can be re-soled if ever needed.
Read more about the Goodyear welt.
They are available in US men's sizes 5-14, in narrow (B), medium (D), and (E) wide widths. We can make sizes 6 – 13 in EE widths.
All our boots take about 3 weeks to manufacture. If you need them in a hurry please contact us before ordering – we may have your size in stock.
Click here to download our sizing instructions.
we just need the A, B, and C measurements, no need to scan the form.
$279 + shipping